BUILD a Successful Internet Business
Using Proven Systems
and Processes in Just 10 weeks

Be Empowered From Today To

Create a Different Future
Build A New Business
Build New Traffic to Your Existing Small Business
At this Course in Sydney
at Carlingford next Term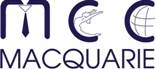 Class Size is Limited
For individual tuition
Don't miss out
Diverse ideas in these example Student Graduate sites from THIS Course after just 10 Weeks:


Judy's empowering ideas and income

Susana's perfect Spanish holiday destination
Karen's promotional products for all occasions

Gen's one pot main meals in a flash

CaneToads in Oz Sydney Uni research for YOU
Lorraine's Recipes for biscuits & desserts

Michelle's chocolate inspirations

It is possible to build a

low risk, low cost business,
in your free time?
Around YOUR Passion, Skill or special Knowledge?

Maybe one that could even become your main source of income?
Or an Online Presence for your existing business.
Or Traffic to an existing website.
The Course is run at the Macquarie Business Training Centre Sydney (the business section of Macquarie Community College) at the Carlingford Campus.
"Building a Successful Business
on the Internet"
Not just a website - but a Web business - an Internet business.
And in just 10 weeks as well - in fact your business starts at the first session.
"well-presented by experienced trainer in the business .." Full testimonial
We are excited to offer this innovative and proven course - a first for Australia.
"Very approachable teacher.." Full testimonial
There are 60 000 other business owners like Doug Green who are right now building their Internet businesses using the approach and tools that the student will step through in this Course.
They are working ON their businesses, not IN their businesses using the SiteBuildIt system or SBI.
This is a complete set of integrated TOOLS for Internet business all in one system.
You will meet some of these fellow travellers below from Sydney, UK, Africa, Italy, Israel, USA, Canada .. all over the world, as Case Studies, in "live" videos and in sample sites. There is also a page of Frequently Asked Questions or
FAQs about the Course (eg. the cost of SBI, the true value of SBI, or more Course details)
You will find many amongst this varied group of fellow travellers people who have left their jobs after growing their business(es) part-time. You will also find small businesses who have complemented existing markets and have others who have found alternate markets.
This course uses the powerful end-to-end integrated system called SiteBuildIt (or SBI) and as you read this Introduction to the Course, you will come to understand that this system is UNIQUE in the world and designed for small business startups, existing businesses and even people who want to start an Internet business and have no idea on what !!
Take a little time to read down this page, look at the videos, read, watch and listen to the Case Studies and read the stories of others. There are a number here – listen and watch them all.

Maybe you are a

STAY-AT-HOME-MUM, or
WORKING from HOME, or
RETIRED or about to Retire, or
Wanting to work for yourself, or
... simply seeking a CHANGE, or
A small business seeking an Online presence.
There is a story here from someone using SBI just like you.
Hi, my name is Warren Holland,
and I present this course.
"knows his space but also can teach it well ..." Full testimonial
Here is my BIO that explains how I entered Internet Business and how I found SiteBuildIt or SBI.
This is indeed a Course about POSSIBILITIES and CREATIVITY,
where the bounds are only limited by
your motivation and energy.
All you need is YOUR Brain (passion and knowledge), a winning Attitude to try and YOUR Motivation to succeed. Your BAM.
With this Course, you do NOT need a
knowledge of technology
Technical knowledge is no longer a limiting factor
in building an Internet business.
Imagine this scenario:
Starting a course in Week 1 you take your seat with just a few others in this Class and by Week 6 you have the beginnings of an operational business designed to stand in front of targeted Internet traffic … then you progressively build your business through Weeks 7 to 10 and learn at the same time how to grow and expand your business.

Then having access to thousands of fellow users and business owners all around the world through Forums containing thousands of pages and hundreds of topics, you continue to learn unique proven strategies NOT published in books (they are too slow to get the information out).

You now have access to a system that never stands still but grows in functionality literally every day with a tireless Canadian CEO and Team (some world-wide) who contribute to the Forums and produce eNewsletters called The Edge and SBI Express!
This is what you will be able to access through THIS course.
Unlike other business courses, when you complete THIS course YOU will
have an operational business using your BAM
and then never be left to grow your Internet business alone.
You will be able to join interactive Forums where hundreds contribute.
( To check out the Forum go to the Contact Me Form at the end and explain and I'll send you access )
Unlike other business courses,
THIS one is UNIQUE in Australia, and the
ONLY course where you start from zero, and
end with an operational Internet business 10 weeks later through YOUR Brains and Motivation.
So why start an Internet Business?
There are many reasons from:
Wanting to build a business and make an income and profit;

Wanting to work part-time on a project you love;

Seeking a low exposure to risk;

To a minimum cost of entering and maintaining when using SBI;
Have a look at these Case Studies - Real people, real businesses ...
Read between-the-lines of these stories. Feel the emotion they have for SBI!. It is the very rare product that elicits this kind of intensity. SBI! literally changes small business people's lives.
Case Studies - business owners - people just like you Videos
Here is something different ... videos from some REAL Internet business owners from all around the world who are using the process used in this course.
Choose the one that relates closest to you OR why not have a look at them all. It's only a few minutes.
By the way, these SBI Owners are not professional video makers. They are people just like YOU. There are more below.
I am very impressed with their work and will have to make my own video in the future.
Work at Home Mum
Here are several Mums who can tell you in REAL terms what SBI has meant to them.
Why A 6 Year Old Loves SBI!

In 1 minute let this 6 Year old tell you how her Mum Carla from professional-resume-example.com uses SBI and allows time with her.
Check this Work-at-Home-Mums LINK Work from Home
No More Suits, No Commutes by Amber from
do-it-yourself-weddings.com
Carol is from the UK and with needlework-tips-and-techniques.com, found a new beginning using SBI.
Here is Elad from Israel from coolest-kid-birthday-parties.com with a crazy story and a very special chicken ... with a surprise at the end.
These are real people with real Internet businesses.
Did you notice how UNCOMPLICATED their ideas are.
Let's continue …
Retirement
Claude from top-web-entrepreneurs-plan-it.com is (to use Claude's words) "A Retiree Sharing His Passions"
In an Internet business the usual costs of conventional business are stripped away, and effectively zero.
Eliminate many costs ("normal" to business) with an Internet business
Here is Kim from visiting-niagara-falls.com.
Kim is an entrepreneur with many years of "bricks and mortar" businesses behind him.
Here he discusses these businesses and how now, with his SBI-based Internet business, he has almost eliminated all his usual costs of doing business.
Reduced costs means more profit to you. Now that's good business !

Kim is an SBI user and has titled his video as Zero-Zero-Zero-Zero, An Entrepreneur's Dream Come True
Now that's interesting isn't it. Kim is an entrepreneur in the travel industry who is using SBI.
If you start an Internet business, you too will be an Entrepreneur.
Links to Other Business Sites
Examples of SBI business sites exist all over the world ..
From SYDNEY:
Jill at jillsMusic.com is an Early Childhood Music Education specialist with an almost fully automated business process that informs clients, facilitates communication, enrols children and will soon support the Parents and Children.
From CANADA:
Here is Doug Green from beginner-gardening.com
A marvellous site. Have a look, I am sure you will pick up some gardening tips and be "blown" away by Doug's enthusiasm.
beginner-gardening.com
From AFRICA:
Here is Colin Dunbar from eaziGOAL.com You can read his story at this link.
From USA:
Here is Jill and Joel who recently appeared on the Oprah Show from RV-Lifestyle.com

You can read his story at this link.

Don't forget to have a look at the Case Studies ?
Case Studies - great stories from ordinary people
---
Do you have a QUESTION?

Try this FAQ page.
---
Still have a Question?
Checked the FAQ page,
Then feel free to ask it here.
Warren can answer it for you with a reply in the next 24 hours.
Make sure you include your eMail address for a reply.
Your privacy is respected and any address will be ONLY for this reply.
Your question could be included in FAQs if they need to be developed.
For security, there is a password to fill in at the bottom.
Testimonials
from eBusiness course students
"Open an unprecedented online business. Opportunities that I haven't imagined & it's well-presented by experienced trainer in the business."
~ Peter Chui   more..
Return to previous location
"Felt very confident with all the leads and information supplied. Very approachable teacher - presented material with a lot of background to enable greater depth of understanding."
~ M Leggott   more..
Return to previous location
"The course exceeded my needs and expectations; it is pitched at the right level and provides the right environment to think what can be done in the area of ibusiness. The course is very well structured and it is clear that the domain / subject matter expert (Warren Holland) knows his space but can also teach it well."
~ Rodrigo Gattavara   more..
Return to previous location
ENROL HERE

Build a Successful Business Using The Internet Course
at CARLINGFORD, Sydney

SEARCH on "Warren" in SEARCH BOX